Opening Spring 2024
---
A Distinctly Maine Hotel
Guided by the North Star
In our pursuit of greatness and advancement, we draw inspiration from the guiding light of the North Star. Symbolizing moral and intrepid direction, it shines as the crown jewel of the Ursa Major and Ursa Minor constellations, meaning "Greater Bear and Lesser Bear." Whether you're venturing north to explore new horizons or are a proud Black Bear yourself, Hotel Ursa stands ready to be your trusted guide.
A Hotel for Explorers

Rooms & Suites

As you arrive at Hotel Ursa, you embark on a journey of knowledge, wonder, and self-discovery. Our commitment to providing a warm and inviting atmosphere ensures that every guest embraces the spirit of exploration.
Holmes Hall - the Historic Centerpiece
New, Contemporary Guestrooms
Coburn Hall - Unique Rooms & Suites
MajorMinor Coffee Bar


A casual hangout for guests and Black Bears alike, MajorMinor is a stellar atmosphere that is perfect for the morning kickstart, focused study sessions or laid-back gatherings with friends and family. Savor our locally roasted coffees and baked goods or indulge in our carefully curated selection of Maine craft beers, snacks and wines by-the-glass. Whether you're seeking a relaxed pick-me-up or a convenient refreshment, MajorMinor celebrates the delightful harmony of the major and minor moments in life.
Campus Connection

University of Maine

In Central Maine, where the beauty of nature knows no bounds and the stars paint the night sky with celestial splendor, we eagerly await the grand opening of Hotel Ursa in Orono, Maine. Nestled on the vibrant campus of the University of Maine, our location promises a new and enriching experience waiting to be discovered. We stand as a testament to the harmony between the wonders of the land and the vastness of the cosmos above.

Our unique location on the UMaine campus allows the convenience of seeing the best of the campus and beyond such as attending a meeting at Wells Conference Center, catching a show at Collins Center for the Arts, or simply wandering the university halls. Guests at Hotel Ursa can also enjoy access to the state-of-the-art New Balance Recreation Center or explore the DeMeritt Forest Trail System.
About the Area
Prepare to immerse yourself in the natural wonders of Maine, where panoramic landscapes and twinkling skies await your arrival. Whether you're an adventurer seeking new heights or an inquisitive soul ready to expand your horizons, Hotel Ursa will be your perfect home away from home.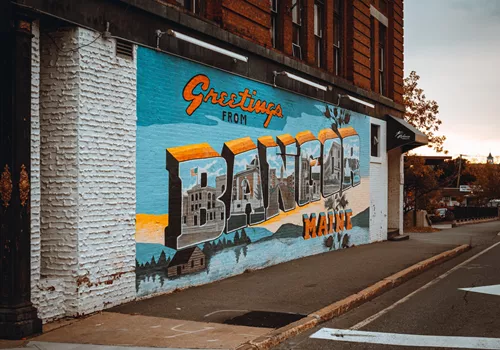 Bangor
Bangor, Maine, is a welcoming city that charms visitors with its warm hospitality and historic character, evident in its well-preserved 19th-century architecture. As the "Queen City of the East," Bangor boasts a thriving arts and cultural scene, coupled with an abundance of recreational opportunities along the Penobscot River.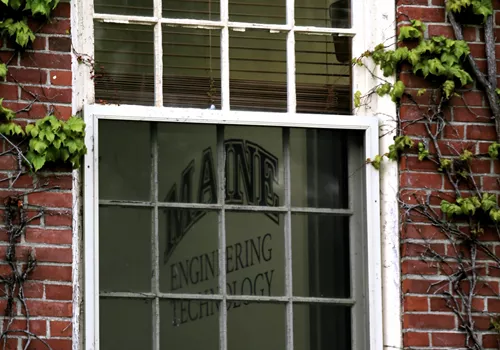 Orono
Orono, Maine, nestled in the heart of Central Maine, captivates with its vibrant energy fueled by a collection of local microbreweries and casual restaurants offering something for everyone. Surrounded by natural wonders and offering a mix of cultural attractions and outdoor pursuits, Orono is a dynamic town that embraces both the beauty of its surroundings and the spirit of intellectual exploration.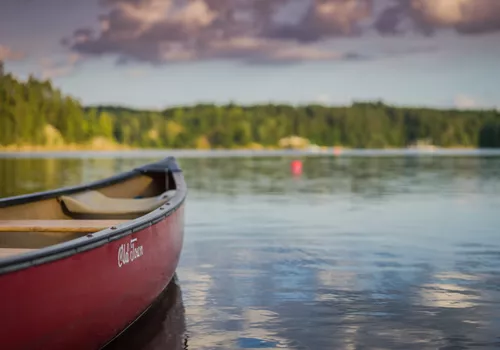 Old Town
Old Town, Maine, home of the Old Town Canoe, exudes quaint New England charm with its historic architecture and picturesque waterfront along the Penobscot River. This small town offers a perfect blend of tranquility and outdoor adventure, making it a delightful destination for both locals and visitors alike.
Connect with Us
Stay tuned for updates and announcements as we prepare to open our doors and invite you to be part of an extraordinary experience at Hotel Ursa. Together, we'll gaze past the horizon for miles and up at the stars for hours, discovering the boundless allure of Orono and the magic of the Northern sky.